We Built a House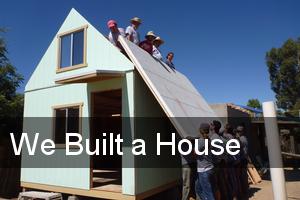 Jerry Cintas
November 2013
Fifteen volunteers packed into the church van and a truck in September and headed to Mexico, not knowing the family that we were soon going to be building a house for. It was the second house we were to build with the Hands of Mercy organization, and everyone was excited to be a part of a project that would show that God's people serve and love others.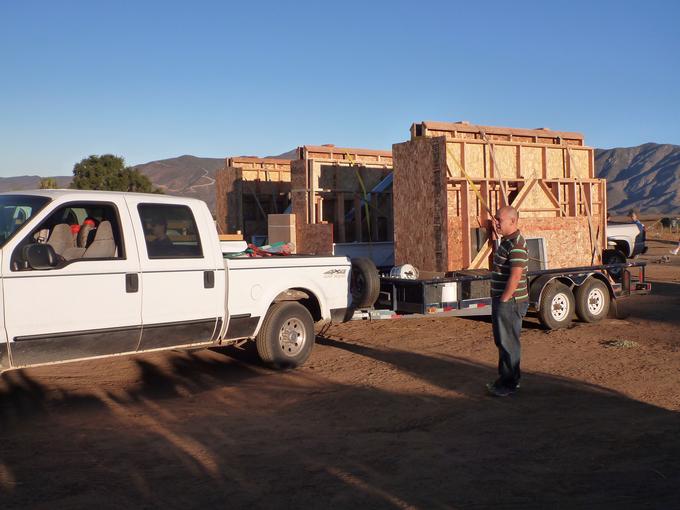 When we drove down the dirt streets of Ojos Negros we saw many dilapidated structures that families were calling homes. Stray dogs were everywhere and people stared at our clean silver church van as we drove slowly through their village. There were no street signs to follow, but using some longitude and latitude coordinates from our supervisor and from reviewing an aerial map of the town, we were able to locate the place. We had been following the trailer that had all the pieces of the house carefully stacked onto it from when we had loaded it back in Santa Clara one week before. It seemed like such a long time ago that we had all gathered in the church parking lot and had people of all different skill levels banging nails into the fresh lumber. Some were good with a hammer and some were not, but everyone's willingness to give sacrificially of their time and resources for others is what counted.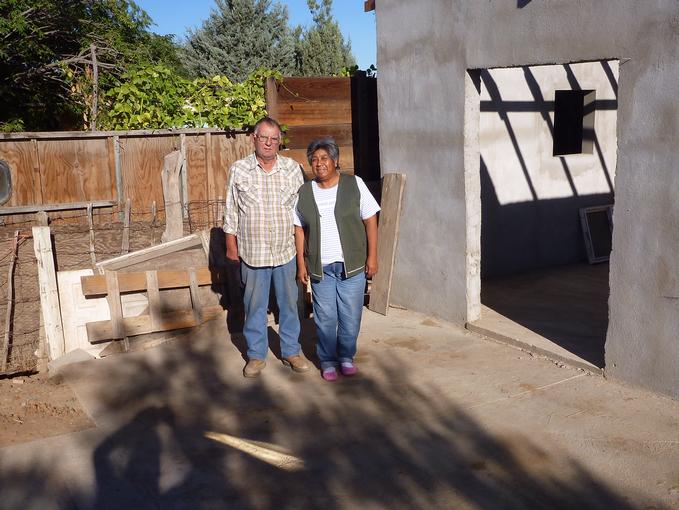 We arrived at the location where we were to build the house and recognized Armando and Evelia Chacon from the picture we had, standing there waiting for us with a smile. They were standing next to an unfinished stucco room with no roof or doors that had been added on to an old wood shack. We soon learned that Armando has relatives who live at this location and he and wife had just moved to the area from another village and had no place to stay. We were to build the small loft house for them to have a place to live on their relatives' property.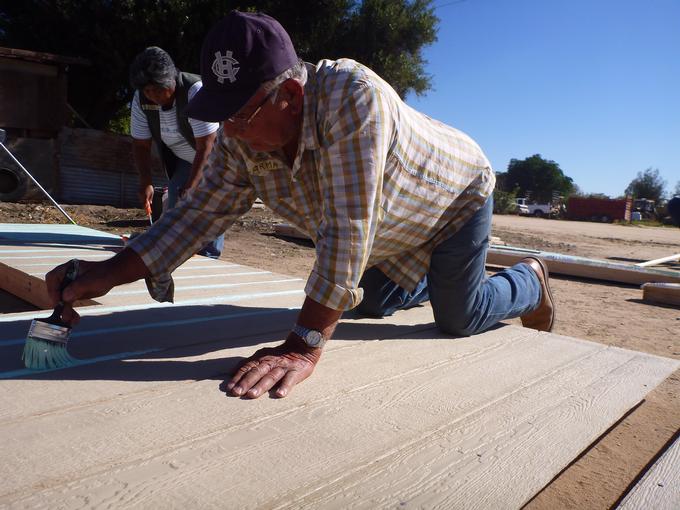 We started unloading the trailer right away and were soon joined by Pastor Oscar from the village who brought three hard working young men with him. As we worked on placing the floor, the walls were laid in the middle of the dirt road so we could paint them. It was a joy to have Armando and Evelia help us paint their new home.
Piece by piece, we assembled the panels into place and in a very short time we had something that resembled a large shed. Putting on the large roof panels was the most difficult part and required everyone on site to help lift and pull each roof section into place. The finishing touches that really made it feel "homey" was placing the futon mattress into the upper loft and hanging the curtains on the small windows.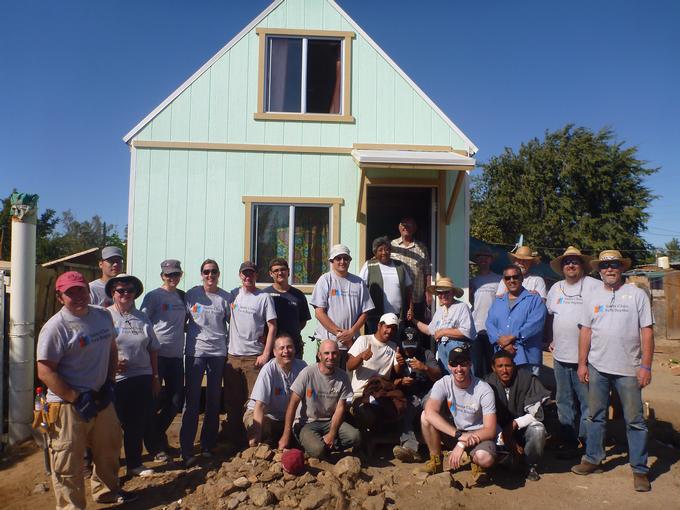 A great team of volunteers took time out of their schedule and money from their wallets to help people they did not know in hopes that the love of Jesus will impact their lives for eternity. We pray that Pastor Oscar from Ojos Negros will be able to use this simple home to effectively share the Gospel with the Chacon's as well as other people in that area. Thank you to these volunteers who participated: Darren Pozzi, Patrick Chao, Jerri Cooper, Kimberly Stephens, Jelena Tomic, Tim McLenegan, Ricardo Grillo, Jerry Cintas, Andrew Wong, Joe Lasher, Luba Bodrouk, Matt Juarez, Rich Rogers III, Rich Rogers Jr (Richie) and Greg Robbins.
The Celebrate!
NOVEMBER 2013
READ MORE: