Missional Living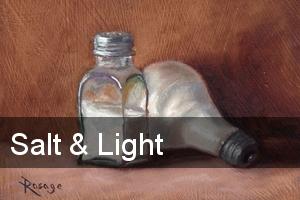 Pastor Rich
Transitioning Pastor
July 2014
The Summer of 2014 is a time for Mission.
For some like our Mexico Mission team in Ensenada and Daena Yuksel in Africa, it's a time to go beyond our national borders to minister in the name of Christ.
Locally we have the opportunity the do mission on July 4th when we graciously serve our community during the Santa Clara Fireworks event.
But living missionally isn't just event oriented. It is more a perspective of the mind and a commitment of the heart. It's an understanding that every disciple of Jesus is called to be a missionary whenever and wherever they find themselves.
Christians live out this calling to share the grace and gospel of Jesus in their neighborhoods, schools, work environments and recreational venues. They move through their days constantly asking the question, "Lord, how can I be your salt and light today?" Missional living is a lifestyle. It consists of being the hands and feet of Jesus, thereby continuing His mission to reconcile the world to our Father God.
I will be unpacking this idea in our worship services during this Summer emphasis on growing in missional living starting July 20th. I invite you to join me in learning more of this lifestyle, a stunning alternative to the boring, rudderless lives of so many others.