America for Christ Offering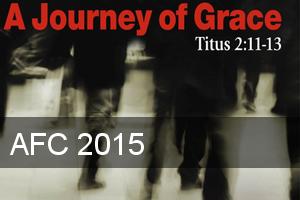 Pastor Rich
Transitioning Pastor
March 2015
AMERICA FOR CHRIST gifts support Christ-centered ministries that touch and transform lives across the United States and Puerto Rico through evangelism training, church renewal and discipleship resources, volunteer disaster response, plus initiatives that fight poverty, and so much more.
As we read the gospels, we are presented with a loving Lord as someone who does things, not as someone who did things. One of the greatest dangers of Christianity is to think of Jesus as someone to be remembered, instead of someone to be met and experienced. As the church in the 21st century, our calling is to help people see the power of the risen Christ in action today.
Santa Clara First Baptist will be receiving the America For Christ offering throughout the month of March. You may use the specially marked giving envelopes in the chair pockets or mark "AFC" on your regular giving envelope. This year we hope to raise $2,200 to dispense as God's grace to others.
For the grace of God has appeared that offers salvation to all people. It teaches us to say "No" to ungodliness and worldly passions, and to live self-controlled, upright and godly lives in this present age while we wait for the blessed hope—the appearing of the glory of our great God and Savior, Jesus Christ. Titus 2:11-13 (NIV)