The Youth Did What??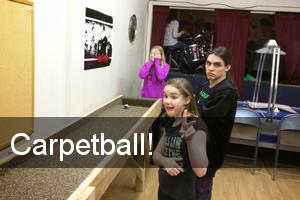 Youth Staff
March 2015
In February, the youth gathered for a "Minute to Win It" game night, where they played team games like Hungry Hungry Hippos, Oreo Cookie Face, and other fun games. The highlight of the night, though, had to be the Lip Sync battle, where teams had to pretend to sing popular songs with only a few minutes notice. Kevin Prather and Tim Coral stole the show with their rendition of 'Call Me Maybe'!
Also in February, Andrew Wong, Kevin Prather, Michael Lautner and Braden Perrault helped construct a new carpetball table for the youth game room. This was inspired by Donald Clampitt while at winter camp saying that we should build one for our youth room after seeing one there. Thanks to Steve Erling for the spare carpet and his time in completing the carpet overlay. The youth loved the first week of playing against each other and should enjoy this game table for years to come.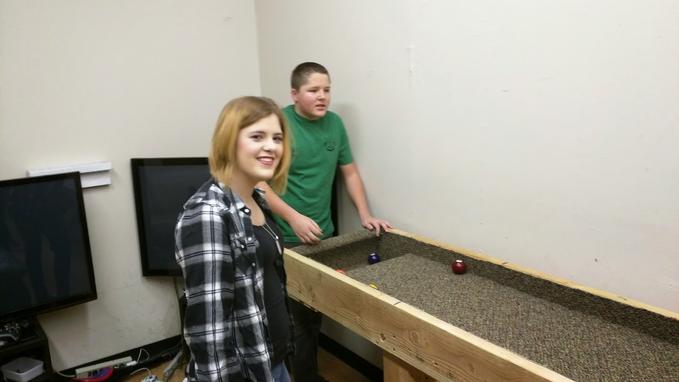 The youth meet on Sundays at 9:15am and on Wednesdays at 6:30pm. We are currently continuing our series on E100 with lessons from both the Old Testament and the New Testament.
Youth Staff: Mark, Kirsten, Matt, Kim, Jerry, Andrew, Mary and Danijela.
Upcoming EVENTS
March 4 - Picture Scavenger Hunt
March 20-21 - 30 Hour Famine
April 17-18 - Planet Wisdom
More Events at scfbc.org/reflect