Impacting the Community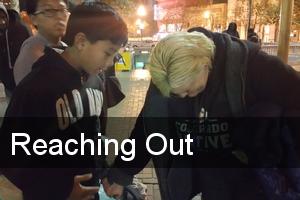 Jerry Cintas
January 2016
In Matthew 25, Jesus instructs us through a parable to take care of the hungry, the thirsty, the one needing clothes, the sick, and the ones in prison. Christianity is as much about loving God as it is about loving our neighbor, and in the last two months Santa Clara First Baptist Church has gone outside of the doors of the church to reach out to others.
San Francisco Homeless Outreach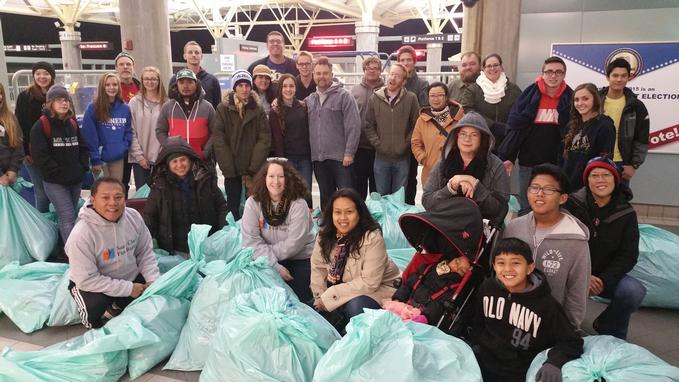 On thanksgiving weekend a group of over 30 of us gathered clothing, that had been collected by the church members, and took the items onto the streets of San Francisco. It was a very cold night and we were surprised by how many people were out on the sidewalks preparing to sleep for the night. We broke up into four groups and canvased the area, known as the Civic Center, looking to provide comfort and hope to those who have none. Smiles and relief were seen on the peoples faces as we asked them if they needed any warm clothing. Some in t-shirts were quickly digging through the bags to find anything from blankets, hats, and jackets that would provide warmth. At the same time we offered prayer and many allowed us to pray for them and their situation.
Sunnyvale Community Services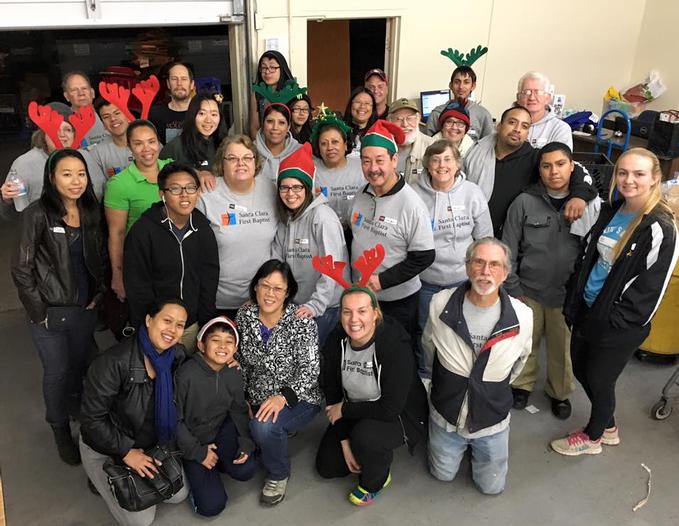 The Sunnyvale Community Services building on Kifer Road in Sunnyvale is a central place for low income families or peoples with emergencies to find hope, food, and shelter when times are unexpectedly rough. Santa Clara First Baptist has gone for the 5th year to help SCS with their Christmas Center and food storage warehouse.
Over 30 volunteers spent 2 hours restocking the shelves of the Christmas Center to get it ready for the next day and all their clients that would be coming through, stuffing 100 stocking and packing 810 bags of food in an assembly line fashion. All ages were helping plus some new attenders to the church joined. Praise God that SCFBC is helping others.
Bethlehem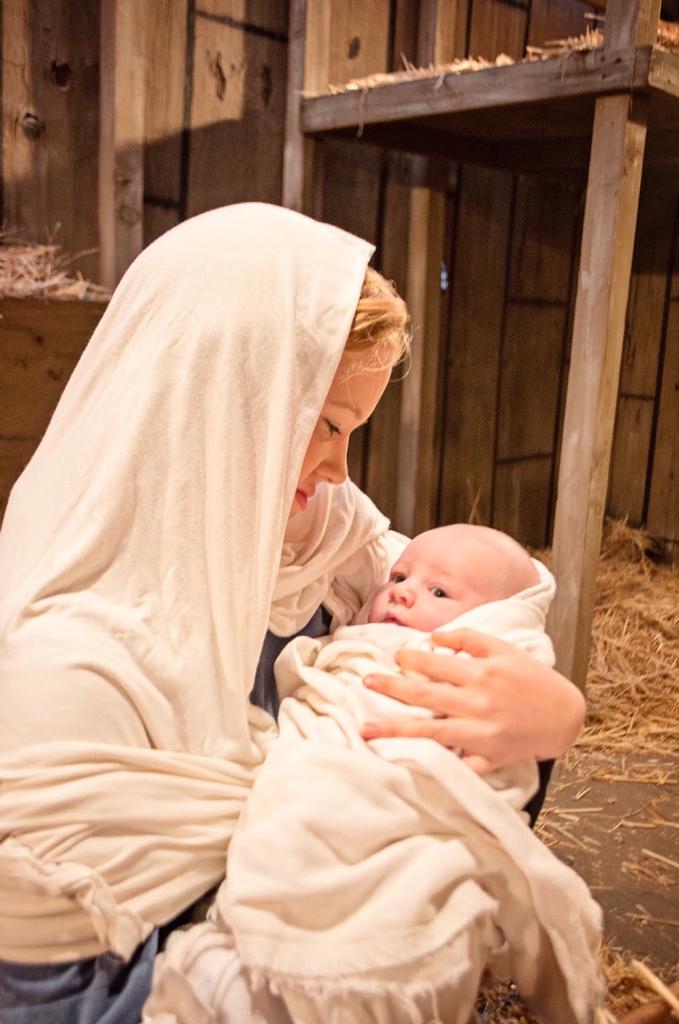 It was amazing to see the over 250 volunteers from SCFBC and the community who came together for five nights to create the town of Bethlehem. Even with the impending rain and we all worked together towards a common goal of sharing the Biblical Christmas story with our community in the most authentic way we could. And the community definitely responded with over 16,500 guests coming through our gates and into a simpler time of animals and marketplace livelihood and even Roman oppression.
Our Host Team led by Jenny Gregg made countless connections with our neighbors and we pray that lives will be changed through this simple act of kindness to our community.
The Celebrate!
JANUARY 2016
READ MORE: