The Gift of Christmas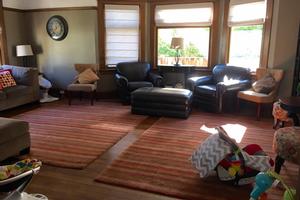 Margareth Valui
Family Life Pastor
December 2016
What you see in this photo is the living room of Cityteam's Heritage Home, a residential program to help pregnant women successfully overcome homelessness, addiction, and other hardships while they become loving mothers to their newborn babies. In addition to providing basic needs, Heritage Home offers counseling, education, parenting classes, Bible studies, AA meetings, recovery classes, relapse prevention courses, and career workshops.
The women who graduate from Heritage Home are excited about their new lives with their babies. They have gained the tools necessary to succeed, and are able to move forward with new hope and a new future.
SCFBC will host a graduation ceremony for about 10 women and 90 guests on Friday, January 27, from 6:00 to 8:00 p.m. I am excited that we can partner with another organization in a very tangible way!
I had the privilege to visit Heritage Home in October to plan ministry opportunities with the staff and build a better partnership between SCFBC and Cityteam's women's ministries. I would love to have about 10 to 15 women of our church join me at Heritage Home to celebrate Christmas with the residents on Wednesday, December 21, from 7:00 to 8:00 p.m. If you would like to be a part of this dynamic ministry, please let me know margareth@scfbc.org.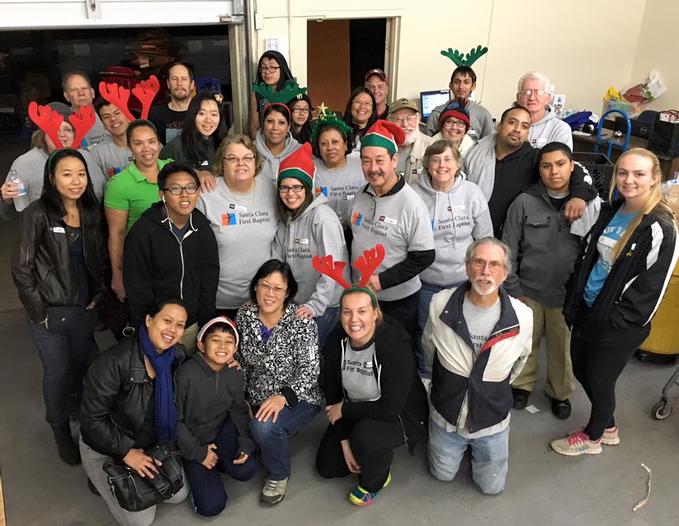 We also have a few more community ministry opportunities in December. We will once again go for our annual Sunnyvale Community Service Christmas Center food-packing on Tuesday, December 6, from 6:30 to 8:30 p.m. Contact trudy@scfbc.org if you would like to help.
Also, the Santa Clara High School Orchestra will be playing during our Sunday worship service on December 11. Come to support the high school orchestra and enjoy some Christmas tunes. If you would like to help the hospitality team serve sandwiches and sweet treats on this day, please let Maxine Darknell or me know.
Give just as Christ gave his life.
The Celebrate!
DECEMBER 2016
READ MORE: