Youth Spaghetti Fundraiser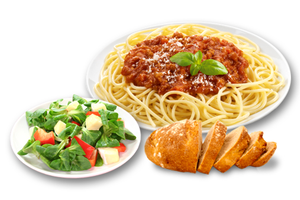 Jonathan Fung
Pastor Jonathan
October 2017
The Youth Spaghetti Dinner is an annual fundraiser and a favorite event among many in the church, as well as their friends and neighbors. On Saturday, October 14 at 6:00 PM we will gather in the Fellowship Hall and experience a new VIBE as our youth serve you, alongside the notorious "Pepe the Pepper Boy." Also, Camille Cintas will make a special appearance to perform Italian opera throughout the evening.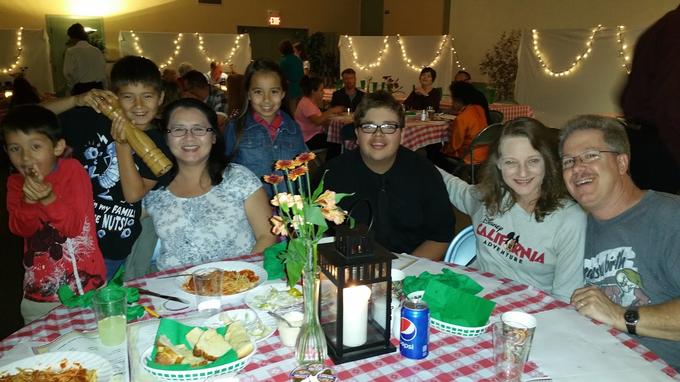 You can enjoy a delicious full-course dinner and entertainment for just $10 per person, payable by cash or check. You can also tip a special server to further sponsor this fundraising effort. All ticket proceeds will be applied toward the cost of our youth to attend the Winter Retreat on January 12-15, 2018, at Sugar Pine Christian Camp in Oakhurst, California.
Silent Auction
We are also introducing a silent auction this year, where you can bid on many fun and exciting goods and services. Some of the highlights include "Rent-A-Jerry" for a half day to install, repair, build or create something magical for you; golfing with Pastor Dubs; or a private music lesson and lunch with Sharon Cintas. If you are a foodie, you can bid on a dinner for six with Margareth Valui, who will cook her famous butter chicken. Greg Robbins is offering his chef services to cook a meal of your choice: Italian, Asian or Mexican - also for a party of six. There will also be fun-themed baskets to bid on. All monies raised from the auction will help support the purchase of two, regulation-size basketball hoops that will be installed in the Fellowship Hall to increase more youth activity and growth. So, don't forget your wallets or your checkbooks!
We look forward to seeing you and your friends and family for a fun and enjoyable evening.
The Celebrate!
OCTOBER 2017
READ MORE: