Connecting at SCFBC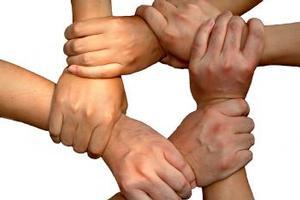 Connection Team
February 2018
Happy New Year! Are you connecting here at Santa Clara First Baptist Church? There are many ways to do that: You can join one of the many Life Groups that begin meeting on February 4th; you can get involved in a church ministry (see the paragraph below for details); and/or we invite you to participate in any of the wide range of church events that go on throughout the year. Almost everyone at SCFBC gets involved in the Bethlehem community outreach event that the church presents every December, but you don't have to wait until then. Now's the time to throw "complacency, apathy and unwillingness" out the window, and take the first step in "getting connected!"
Here are some of the many church ministries where you can volunteer and who you can call to find out more: Maxine Darknell is the Hospitality Team leader; Jerry Cintas heads up the AV Team, the Sports Ministry, and right now, the set-up on Saturday, February 3rd, for the Super Bowl Chili Cook-off event that happens in the Fellowship Hall on Super Bowl Sunday; Margareth Valui is who to call when you want to help in the Children's Ministry; Rosa Flores leads the volunteers who serve in the once-a-month JW House Dinner Ministry; and, of course, call Greg Robbins for information about the various projects where you can help in the Manna Ministry. Oh, and if you're missing a leader's phone number, call Trudy in the church office at 408-241-7635, and she'll help you. You can also express your interest in a ministry by filling out a Connection Card at Sunday morning services, and the leader of that ministry will get in touch with you.
Congratulations and welcome to Jairo and Andrea Borba, who attended the "Introduction to SCFBC" class on January 21, and decided to become members of the church. They will soon receive the right-hand-of-fellowship during an upcoming Sunday service. Please also welcome their two children Victor and Louisa.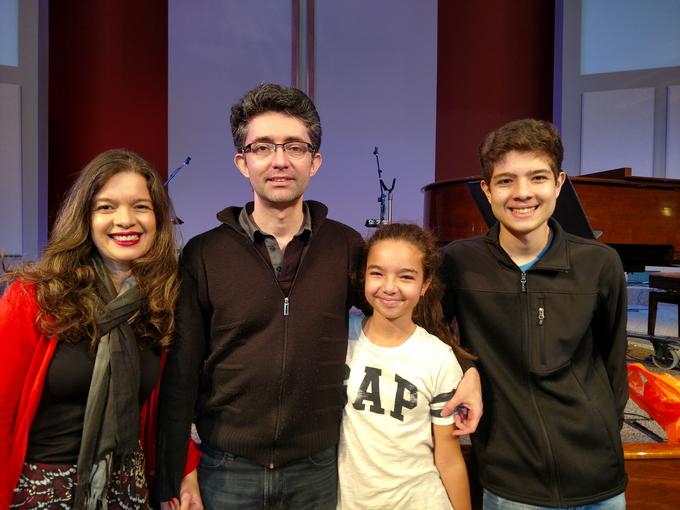 Congratulations to the three youth – Grace, Ava and Jenny – who dedicated their lives to Christ at the Winter Youth Retreat. We are looking forward to your baptisms as soon as the time is right for you.