From the Board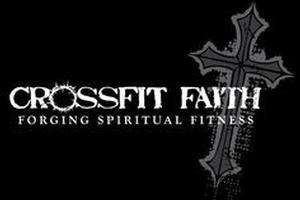 Nicole Wiesen
Board Member
April 2018
Spiritual CrossFit
I'm not a bodybuilder, but I do have fitness goals. I'd like to be able to do handstands, pull-ups, and climb a rope – things that require upper-body strength. What are your fitness goals? Here's one of the facts about building muscles: micro-tears occur in a muscle when you stress it beyond what your body was previously used to doing.
What is required to work on building up our spiritual muscles? Well, we need to trust how God is guiding us through the hard things that occur in our lives in order to teach, train, and build us up. We can choose to let the strain of life experiences strengthen our faith and deepen our walk with God. The key factor is how we choose to respond. We can respond with enthusiasm and hope. We can also choose the easier route – the path of least resistance – and never really grow to our potential. We can even become complacent and stagnant without realizing it.
Let's imagine that there are four types of people. In Group A are the people who don't make fitness or healthy habits a priority, because other things in their lives take precedence. Group B is made up of people who have good intentions and try to be healthy, but struggle to make getting fit a regular routine. The people in Group C have established healthy habits and routines, are able to stick with their commitment, and enjoy having a healthy lifestyle most of the time. Group D is made up of truly dedicated people who are 100% committed to a lifestyle of vibrant health. They put in lots of the time and effort, and make the sacrifices necessary to reach their goals. They truly live out what they believe, and that commitment shows in the results.
Which group do you identify with spiritually?
If there are areas in your life where God is low on your priority list, or you just want an extra push to get you out of your comfort zone, God is faithfully waiting for you to remember how much He loves you. God loves you. He cares about the details of your life. God wants you to receive the blessings He has to offer you when you fix your eyes on Him, surrender, and put your trust in Him. He longs for you to thrive in your life and grow deeper in your love for Him and for others.
When we are weary and heavy laden, we can take His yoke upon ourselves and He will help us carry the load. In our weaknesses, His strength is made perfect, because His grace is sufficient to carry us through all trials and tribulations. The message of Christ is counter to what the world teaches us, because we don't have to be strong on our own. We become strong when we allow God to be our strength. Maintaining our spiritual health is a daily practice. If we neglect our spiritual health, it will weaken, like anything else. God wants us to turn to Him for daily sustenance. He is our daily bread and nourishment and He meets our needs perfectly.
The Spiritual CrossFit retreat is on Saturday, April 7th, 2018, from 8:30 a.m. to 3:00 p.m. The activities will focus on becoming spiritually healthier as individuals and as a community. Studies show that group exercise is much more effective and enjoyable than exercising alone. So please come and join us, regardless of what spiritual shape you are in now.
In the morning, Pastor Pete Shaw from Crosswalk Church will be our guest speaker, and Pastor Valui will give us an update on Vision 2020. In the afternoon, there will be workshops on Spiritual Disciplines, Emotional Fitness, Relationship Fitness, Enneagram of Personality, and How to Share Your Testimony. Lunch, snacks, and childcare will be provided. We will also have fellowship together with fun activities. The day will wrap up with prayer and sharing how God is working in our lives. Please join us and be blessed by participating in this special retreat. Everyone is welcome!
To sign up, or for more information, please click this link: Sign up here. Or call the church office at 408-241-7635.
---
The Celebrate! - APRIL 2018
READ MORE: