KidZone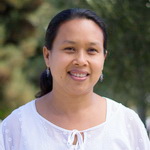 Margareth Valui
Family Life Pastor
2021: Due to Covid restrictions we are not meeting in person at this time. We have a 4pm Zoom call with the kids every Sunday. Contact margareth@scfbc.org if you would like your child to join.
Our Kindergarten through 5th grade classes are designed to lead elementary aged children into a growing relationship with Jesus by creating a place where kids can experience relevant Bible study, participate in worship, and connect with others in both small and large groups. Our Sunday mornings begin with small group time in age appropriate classes from 9:15 to 10:15am where kids are encouraged to build relationships and study the Bible in fun ways. During our large group time from 11:00 - 11:45am we have tons of fun as the Bible story is presented in creative ways. The lesson is reiterated through crafts, snacks and recreation. Throughout the morning these basic truths are reinforced:
I NEED TO MAKE THE WISE CHOICE
I CAN TRUST GOD NO MATTER WHAT
I SHOULD TREAT OTHERS THE WAY I WANT TO BE TREATED
JESUS WANTS TO BE MY FOREVER FRIEND
During the 9:15 hour Grades K-1 meet in Room 3 and Grades 2-5 meet in the Fellowship Hall. At 10:30 Grades K-5 join together in the Sanctuary with the adults for worship and at 11:00 they move to the Fellowship Hall for lesson activities. Registration and check-in is at the KID Zone registration area in the Fellowship Hall or Sanctuary Lobby.
Children are very important to us at First Baptist Church. We strive to provide a safe and nurturing environment in which families can worship and grow. Therefore, we require all parents to provide information on their children at registration time in order for us to appropriately minister to families. Please note that your information will remain confidential.
You can Pre Register your children for a faster check-in.