Hope Silicon Valley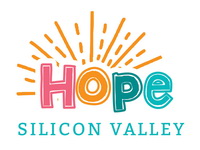 HOPE Silicon Valley is a Health and Education Fair for the people of Santa Clara. Santa Clara First Baptist Church offers this free event every year and the goal is to provide services and education to those in need. For 2020 we are only offering a Drive-Thru event with items handed to you through your car window.
EVERYTHING IS FREE AT HOPE SILICON VALLEY
(while supplies last)
Backpacks with School Supplies


(kids must be present for each pack given out)

Books
Health Pack
Food Bag
The event is Saturday August 8th, 2020 and is open from 10am to 12pm and you can come at any time to drive-thru for picking up supplies with your family. Email office@scfbc.org if you have questions.
---
What is H.O.P.E and why is this a defining vision for Santa Clara First Baptist Church?
H - Hunger and Healthcare ministries to those in need.
O - Outreach to our neighbors: We coach and provide spiritual education and direction to children, youth and adults. Loving our neighbors is proof of our love for Christ.
P - Praying with a Purpose for every family.
E - Engaging Education and Empowering students.