What's Happening
---
What's Happening
Tuesday January 31, 2023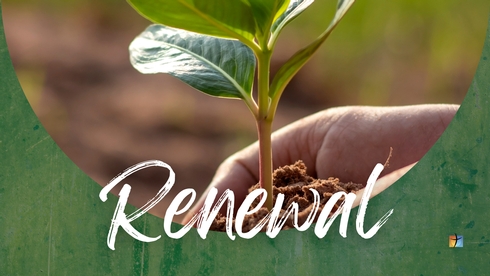 Hope
The Last Day Of Fasting And Praying For Renewal
Hope
Jesus can make all things new. The assurance of a glorious future does not mean a pain-free spiritual life. Living with Jesus is not only life after, it is living now, amid pain and joy. The kingdom of God is here, and it is within us. Jesus will make all things new. Meanwhile, seek first the kingdom of God.
Jesus comes first.

Prayer And Next Steps

Pray for the people who live nearby. Let them encounter the hope of God.
Focus on one necessary thing this week. There can be many things that worry us. Move your focus from the many to one necessary thing.
Continue the spiritual habits.
Read the Bible daily.
Pray with people.
Fellowship with others.
Invite someone to experience God's everlasting hope.
---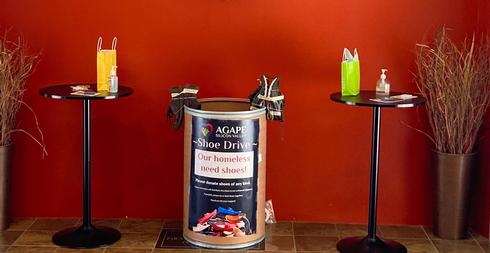 Shoe Drive
Our Homeless Need Shoes
Agape Silicon Valley https://agapesiliconvalley.org
Daniel Collins, a member of our church is a leader at Agape Silicon Valley. This benevolent group serves the Unhoused community (homeless) "To enhance the quality of life of the unhoused in Silicon Valley". They are currently seeking SHOES, JACKETS and CLOTHING for our Homeless friends. A barrel has been placed in the Lobby for collecting donations.
Thank you for your donation.
---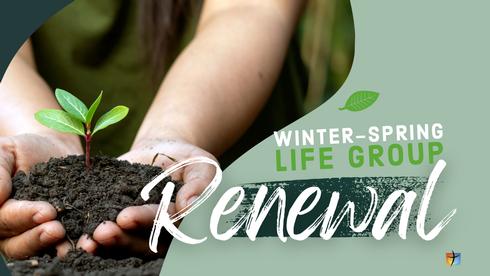 Winter-Spring Life Groups
February 4 - April 22
Why Should I Join a Life Group?
Joining a life group allows you to do Life Together with the larger body of Christ so that we may edify one another. Going to a life group is a great way to meet new people, make friends, be mentored by your peers, and pray for one another.
If you have a question about joining a life group, reach out to Pastor Margareth Valui, Family Life & Discipleship Pastor, at margareth@scfbc.org
---

ReTreat and ReNew: Lead Like It Matters
February 3-4, 2023 | Redwood Glen
Why leading with unity matters?
Craig Groeschel the author of "Lead Like It Matters" said, "Your life is too valuable, your calling too great, and your God too awesome to waste your life on what doesn't matter." Our staff, board, and life group leaders are going for a reTreat to reflect on what matters and ReNew and prepare for the future.
God is doing a new thing and now is the time to come together and pray. "If prayer isn't necessary to accomplish your plans, you aren't thinking big enough." -Groeschel.
Pray for our leaders to learn from the Holy Spirit, from one another, and to lead like it matters to God.
Pastors Wung & Margareth
---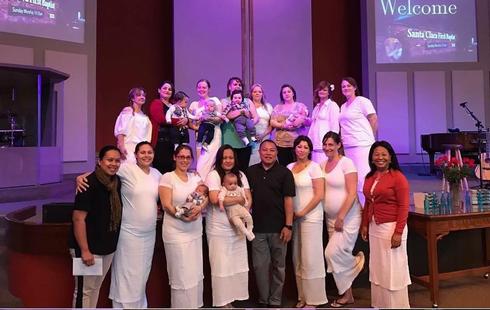 Baptism And Baby Dedication
February 12, Sunday, 2023
Partnering with CityTeam to impact the lives of women and children in Silicon Valley.
Great News!
There will be a baptism, baby dedication, and re-dedication service for CityTeam women on Sunday, February 12, 2023, during the worship service.
Pastor Margareth and Honili Sema, Director of CityTeam are collaborating to make this happen. This will be an exciting and inspiring Sunday!
Heritage Home is a home for women who are new or expectant mothers and are facing homelessness.
House of Grace is a residential home for women overcoming life-controlling issues.
House of light is a transitional living home for women and their children.
For more information on baptism, write to office@scfbc.org
---
Follow the Sermon
Renewal of your Image of Christ
Renewal Series
Be like Christ in His attitude
God predestined His people to be conformed to the image of Christ, to become like Him. The image was marred by sin, when Adam and Eve gave into Satan's original temptation. God sent His son to restore His people to become like Jesus, which is the eternal purpose of God.
Have the mind of Christ.
Let this mind be in you which was also in Christ Jesus, who, being in the form of God, did not consider it robbery to be equal with God, but made Himself of no reputation, taking the form of a bondservant, and coming in the likeness of men. And being found in appearance as a man, He humbled Himself and became obedient to the point of death, even the death of the cross. Therefore God also has highly exalted Him and given Him the name which is above every name, that at the name of Jesus every knee should bow, of those in heaven, and of those on earth, and of those under the earth, and that every tongue should confess that Jesus Christ is Lord, to the glory of God the Father." Philippians 2:5-11

Pastor Wung Valui.
---
Give Online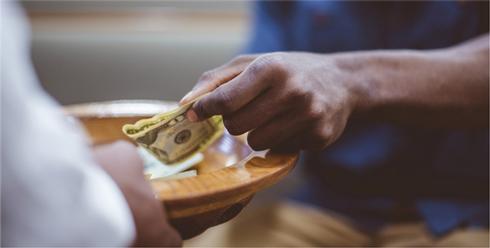 Tithes & Offering
Invest In God's Work And Make A Difference
"Give, and it will be given to you. A good measure, pressed down, shaken together and running over, will be poured into your lap. For with the measure you use, it will be measured to you."
LUKE 6:38 NKJV
$53,066

JANUARY GOAL
$51,773

JANUARY GIVING