What's Happening
---
What's Happening
Friday June 2, 2023

KIDZone this Sunday!
Elisha Helps a Widow and Her Sons
As a follower of Jesus, we can model the same care of love and compassion for needy people.
Key verse: "He (God) defends the cause of the fatherless and the widow, and loves the alien, giving him food and clothing" Deuteronomy 10:18
We learn, We participate, We have fun at KIDZ, Kids in Discipleship Zone! If you are a first time visitor, Pre-Register for KIDZone by clicking the sign-up link.
---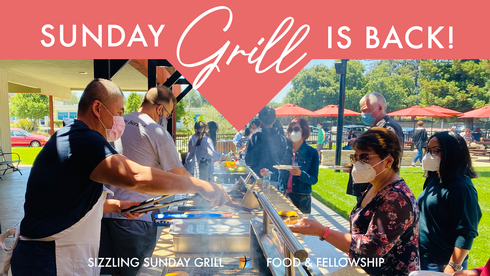 Sunday Grill This Sunday
Sunday Grill Is Back On June 4
We are bringing back the Sunday Grill in our park every Sunday from June 4th through August after the morning worship service. First-time guests will be provided a "free lunch" ticket.
Sunday Grill is a great opportunity to invite your friends to hang out after worship and meet others at SCFBC.
For a donation of only $3.00, you can have a hamburger or hot dog - or both - (vegetarian options will also be available), a bag of chips, and a soda or water.
---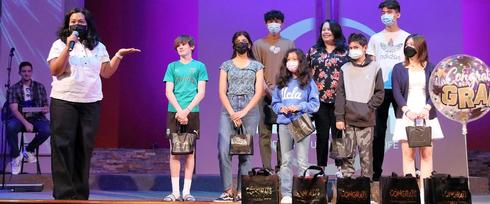 Graduation Sunday, June 11
Graduating? Let Us Know Your Names
Congratulations on your graduation!
If you are graduating, please inform us so that we can commemorate this significant achievement during the morning service and create lasting memories with you. We would love to celebrate with you and offer prayers for a prosperous future.
---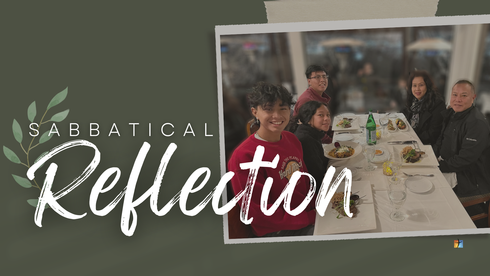 Sabbatical Meal, June 11
Sabbatical Meal: Celebrating Generosity and Community
We are thrilled to invite you to a special Sabbatical Meal at the Community Park on June 11th. This gathering holds great significance as we enter a season of reflection and gratitude, coming together to celebrate God's generosity and the well-deserved sabbatical of our beloved pastors, Valui, and their family.
As we partake in this Sabbatical Meal, let's reflect on God's abundant provision and faithfulness throughout the years. It's a time to remember His blessings, both in our personal lives and as a church community.
Let us come together as a community, sharing in this Sabbatical Meal, extending our blessings, and setting a firm foundation for the transformative journey ahead. We look forward to seeing you all at the Community Park as we celebrate God's faithfulness and the incredible leaders He has placed in our midst.
---
Follow the Sermon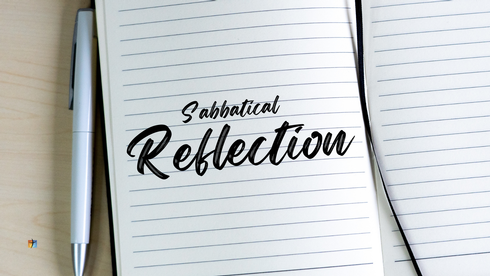 Reflection Series.
What God Did For Us.
In this sermon, our focus is on the faithfulness of God and the blessings that come from experiencing His provision. At the end of the sermon, I will share practical steps for engaging in a Sabbatical reflection.
Reflection involves deepening your relationship with God, gaining clarity and perspective, and developing habits that will continue to support your growth even after the sabbatical period ends. At the end of the sermon, I will share practical steps for engaging in a Sabbatical reflection.
Reflection provides a unique opportunity to take a break from the daily demands of life and intentionally focus on personal and spiritual growth.
That fiftieth year shall be a Jubilee to you; in it you shall neither sow nor reap what grows of its own accord, nor gather the grapes of your untended vine. For it is the Jubilee; it shall be holy to you; you shall eat its produce from the field — Leviticus 25:11-12
Pastor Wung Valui
---
Give Online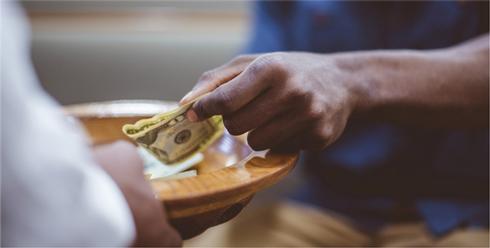 Tithes & Offering
Invest in God's Work and Make a Difference
"Give, and it will be given to you. A good measure, pressed down, shaken together and running over, will be poured into your lap. For with the measure you use, it will be measured to you."
LUKE 6:38 NKJV
$53,066

MAY GOAL
$51,761

MAY GIVING