Volunteer
Serving is a part of the three-fold strategy of Santa Clara First Baptist Church, as we believe it is a vital element in one's spiritual growth. Everyone has been blessed with talents, abilities, passions, and experiences. These gifts have been given for one purpose: to serve God by serving others.
First Baptist offers many opportunities for you to serve. It is our desire to help you find a place to serve where you can grow in your faith and invest in others along the way.
FAMILY MINISTRY
Pre-K - Our preschool environment, for newborns to Pre-K, provides an interactive large-group session and age-appropriate, small-group setting designed to introduce children to Christ.
Children - Our children's environment (kindergarten-5th grade) focuses on introducing children to Christ through Scripture and positive virtues. The large group setting provides music, skits, and stories, while individual activities in small groups help to build positive relationships in the lives of children.
Student Ministry - The middle and high school environment is geared to help students explore what it means to be a Christ-follower. Students gather for a time of worship and then break into small groups to further discuss the topic of the evening.
LIFE GROUPS
The many life groups we have require passionate dedicated leaders to foster growth and learning. Learn more about being a leader here.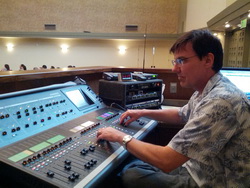 TECH CREW
Sound - Run the audio console during Sunday morning services.

Lighting - Aim the lights and run the lighting console during Sunday morning services.

Media/Projection - Control the lyrics and media during Sunday morning services.


CONNECTIONS TEAM
Greeters - Welcome attendees and guests throughout the campus.
Guest Services - Provide information and assistance to attendees and first-time guests. Guide first-time guests through the process of registering for the Children's program and escorting them to the sanctuary.
Ushers - Help with seating and collecting the offering during our gatherings.