Worship Team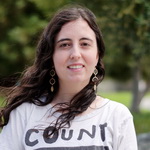 Camille Cintas
Worship Director
Hello. I lead the worship team each week at SCFBC. I help design the worship service to best uplift and support the Pastor's sermon and theme.
We are always looking for musicians that can sing or play drums, piano, keys, guitars, and bass.
There are also opening for more technicians who can mix sound, run ProPresenter, video direct the livestream, and run lights.
The worship sets below contain the live stream recording of us playing the songs and the original artist recordings of the songs we perform each week.
SCFBC
Original
Artists

May 16, 2021

05/16/21

Camille Cintas - Pentecost Sunday
View

May 9, 2021

05/09/21

Camille Cintas - Mother's Day
View
View

May 2, 2021

05/02/21

Camille Cintas
View
View

Apr 25, 2021

04/25/21

Camille Cintas
View
View

Apr 25, 2021

04/25/21

Camille Cintas
View
View

Apr 18, 2021

04/18/21

Camille Cintas
View
View

Apr 11, 2021

04/11/21

Camille Cintas
View
View

Apr 4, 2021

04/04/21

Camille Cintas - Easter Sunday
View
View

Mar 28, 2021

03/28/21

Camille Cintas - Palm Sunday
View
View

Mar 14, 2021

03/14/21

Camille Cintas
View
View

Mar 7, 2021

03/07/21

Camille Cintas
View
View

Feb 28, 2021

02/28/21

Camille Cintas
View
View

Feb 21, 2021

02/21/21

Camille Cintas - All Nations Sunday
View
View

Feb 14, 2021

02/14/21

Camille Cintas
View
View

Feb 7, 2021

02/07/21

Camille Cintas
View
View

Jan 31, 2021

01/31/21

Camille Cintas
View
View

Jan 24, 2021

01/24/21

Camille Cintas
View
View

Jan 17, 2021

01/17/21

Camille Cintas
View
View

Jan 10, 2021

01/10/21

Camille Cintas
View
View

Jan 3, 2021

01/03/21

Camille Cintas
View
View

Dec 27, 2020

12/27/20

Camille Cintas
View
View

Dec 20, 2020

12/20/20

Camille Cintas
View
View

Dec 13, 2020

12/13/20

Camille Cintas
View
View

Dec 6, 2020

12/06/20

Camille Cintas
View
View

Nov 29, 2020

11/29/20

Camille Cintas
View
View

Nov 22, 2020

11/22/20

Camille Cintas
View
View

Nov 15, 2020

11/15/20

Camille Cintas
View
View

Nov 8, 2020

11/08/20

Camille Cintas
View
View

Nov 1, 2020

11/01/20

Camille Cintas
View
View

Nov 1, 2020

11/01/20

Camille Cintas
View
View

Oct 25, 2020

10/25/20

Camille Cintas
View
View

Oct 18, 2020

10/18/20

Camille Cintas
View
View

Oct 18, 2020

10/18/20

Camille Cintas
View
View

Oct 11, 2020

10/11/20

Camille Cintas
View
View

Oct 4, 2020

10/04/20

Kevin Prather
View
View

Sep 27, 2020

09/27/20

Camille Cintas
View
View

Sep 20, 2020

09/20/20

Camille Cintas
View
View

Sep 13, 2020

09/13/20

Camille Cintas
View
View

Sep 6, 2020

09/06/20

Camille Cintas
View
View

Aug 30, 2020

08/30/20

Camille Cintas
View
View

Aug 23, 2020

08/23/20

Camille Cintas
View
View

Aug 16, 2020

08/16/20

Camille Cintas - Family Life and Discipleship Sunday
View
View

Aug 9, 2020

08/09/20

Camille Cintas
View
View

Aug 2, 2020

08/02/20

Camille Cintas
View
View

Jul 26, 2020

07/26/20

Camille Cintas - Young Adult Sunday
View
View

Jul 12, 2020

07/12/20

Camille Cintas
View
View

Jul 5, 2020

07/05/20

Camille Cintas
View
View

Jun 28, 2020

06/28/20

Camille Cintas
View
View

Jun 14, 2020

06/14/20

Camille Cintas
View
View

Jun 7, 2020

06/07/20

Camille Cintas
View
View

May 31, 2020

05/31/20

Camille Cintas
View
View

May 24, 2020

05/24/20

Camille Cintas
View
View

May 17, 2020

05/17/20

Camille Cintas
View
View

May 10, 2020

05/10/20

Camille Cintas - Mother's Day
View
View

May 3, 2020

05/03/20

Camille Cintas
View
View

Apr 26, 2020

04/26/20

Camille Cintas
View
View

Apr 19, 2020

04/19/20

Camille Cintas
View
View

Apr 12, 2020

04/12/20

Camille Cintas - Easter Sunday
View
View

Apr 5, 2020

04/05/20

Camille Cintas - Palm Sunday
View
View

Mar 29, 2020

03/29/20

Camille Cintas
View
View

Mar 15, 2020

03/15/20

Camille Cintas
View
View

Mar 8, 2020

03/08/20

Camille Cintas
View
View

Mar 1, 2020

03/01/20

Camille Cintas
View
View

Feb 23, 2020

02/23/20

Camille Cintas
View
View

Feb 16, 2020

02/16/20

Camille Cintas - All Nations Sunday
View
View

Feb 9, 2020

02/09/20

Camille Cintas
View
View

Feb 2, 2020

02/02/20

Camille Cintas
View
View

Jan 26, 2020

01/26/20

Camille Cintas
View
View

Jan 19, 2020

01/19/20

Camille Cintas
View
View

Jan 12, 2020

01/12/20

Camille Cintas
View
View

Jan 5, 2020

01/05/20

Camille Cintas
View
View

Dec 29, 2019

12/29/19

Sharon Cintas
View
View

Dec 24, 2019

12/24/19

Sharon Cintas - Christmas Eve
View
View

Dec 22, 2019

12/22/19

Sharon Cintas
View
View

Dec 15, 2019

12/15/19

Sharon Cintas
View
View

Dec 8, 2019

12/08/19

Sharon Cintas
View
View

Dec 1, 2019

12/01/19

Sharon Cintas
View
View

May 12, 2019

05/12/19

Camille Cintas - Mother's Day
View
View

May 5, 2019

05/05/19

Sharon Cintas
View
View

Apr 7, 2019

04/07/19

Sharon Cintas
View
View

Mar 31, 2019

03/31/19

Sharon Cintas - Celebration Sunday
View
View

Mar 24, 2019

03/24/19

Sharon Cintas
View
View

Mar 17, 2019

03/17/19

Sharon Cintas
View
View

Dec 23, 2018

12/23/18

Sharon Cintas
View
View

Nov 18, 2018

11/18/18

Sharon Cintas
View
View

Nov 11, 2018

11/11/18

Sharon Cintas
View
View

Nov 4, 2018

11/04/18

Sharon Cintas
View
View

Oct 21, 2018

10/21/18

Sharon Cintas
View
View

Oct 14, 2018

10/14/18

Sharon Cintas
View
View

Jul 1, 2018

07/01/18

Sharon Cintas
View
View

Mar 11, 2018

03/11/18

Sharon Cintas
View
View

Mar 4, 2018

03/04/18

Sharon Cintas
View
View

Feb 25, 2018

02/25/18

Kevin Prather
View
View

Feb 18, 2018

02/18/18

Sharon Cintas
View
View

Feb 11, 2018

02/11/18

Sharon Cintas
View
View

Feb 4, 2018

02/04/18

Sharon Cintas
View
View

Jan 28, 2018

01/28/18

Sharon Cintas
View
View

Jan 21, 2018

01/21/18

Sharon Cintas
View
View

Jan 14, 2018

01/14/18

Sharon Cintas
View
View

Jan 7, 2018

01/07/18

Camille Cintas
View
View

Dec 31, 2017

12/31/17

Sharon Cintas
View
View

Dec 17, 2017

12/17/17

Sharon Cintas - Bethlehem 20 year Celebration
View
View

Dec 10, 2017

12/10/17

Sharon Cintas
View
View

Dec 3, 2017

12/03/17

Sharon Cintas - Santa Clara High School
Orchestra and Choir
View
View

Nov 26, 2017

11/26/17

Kevin Prather
View
View

Nov 19, 2017

11/19/17

Kevin Prather
View

Nov 12, 2017

11/12/17

Kevin Prather
View

Nov 5, 2017

11/05/17

Kevin Prather
View

Oct 29, 2017

10/29/17

Kevin Prather
View

Oct 22, 2017

10/22/17

Sharon Cintas
View

Oct 15, 2017

10/15/17

Sharon Cintas
View

Oct 8, 2017

10/08/17

Sharon Cintas
View

Oct 1, 2017

10/01/17

Sharon Cintas
View

Sep 24, 2017

09/24/17

Sharon Cintas
View

Sep 17, 2017

09/17/17

Sharon Cintas
View

Sep 10, 2017

09/10/17

Hilary & Kate - Hilary & Kate
View

Sep 3, 2017

09/03/17

Sharon Cintas
View

Aug 27, 2017

08/27/17

Sharon Cintas - Worship in the Park
View

Aug 20, 2017

08/20/17

Sharon Cintas - Korean Service
View

Aug 6, 2017

08/06/17

Camille Cintas - HOPE Sunday
View

Jul 30, 2017

07/30/17

Camille Cintas
View

Jul 23, 2017

07/23/17

Camille Cintas
View

Jul 16, 2017

07/16/17

Camille Cintas
View

Jul 9, 2017

07/09/17

Camille Cintas
View

Jul 2, 2017

07/02/17

Camille Cintas
View

Jun 25, 2017

06/25/17

Camille Cintas
View

Jun 18, 2017

06/18/17

Camille Cintas
View

Jun 11, 2017

06/11/17

Camille Cintas
View

Jun 4, 2017

06/04/17

Camille Cintas
View

May 28, 2017

05/28/17

Camille Cintas
View

May 21, 2017

05/21/17

Camille Cintas
View

Apr 23, 2017

04/23/17

Debbie Reiley
View

Apr 16, 2017

04/16/17

Sharon Cintas - Easter
View

Apr 9, 2017

04/09/17

Sharon Cintas - Palm Sunday
View

Apr 2, 2017

04/02/17

Sharon Cintas
View

Mar 26, 2017

03/26/17

Sharon Cintas
View

Mar 19, 2017

03/19/17

Sharon Cintas
View

Mar 12, 2017

03/12/17

Sharon Cintas
View

Mar 5, 2017

03/05/17

Sharon Cintas
View

Feb 26, 2017

02/26/17

Sharon Cintas
View

Feb 19, 2017

02/19/17

Sharon Cintas
View

Feb 12, 2017

02/12/17

Sharon Cintas
View

Feb 5, 2017

02/05/17

Sharon Cintas
View

Jan 29, 2017

01/29/17

Sharon Cintas
View

Jan 22, 2017

01/22/17

Debbie Reiley
View

Jan 15, 2017

01/15/17

Sharon Cintas
View

Jan 8, 2017

01/08/17

Sharon Cintas
View

Jan 1, 2017

01/01/17

Sharon Cintas - New Year's Day with Prayer Stations
View

Dec 25, 2016

12/25/16

Sharon Cintas - Christmas Day
View

Dec 24, 2016

12/24/16

Sharon Cintas - Christmas Eve
View

Dec 18, 2016

12/18/16

Sharon Cintas
View

Dec 11, 2016

12/11/16

Sharon Cintas
View

Dec 4, 2016

12/04/16

Sharon Cintas
View

Nov 27, 2016

11/27/16

Sharon Cintas
View

Nov 20, 2016

11/20/16

Pastor Valui
View

Nov 13, 2016

11/13/16

Sharon Cintas
View

Nov 6, 2016

11/06/16

Sharon Cintas
View

Oct 30, 2016

10/30/16

Sharon Cintas
View

Oct 23, 2016

10/23/16

Sharon Cintas
View

Oct 16, 2016

10/16/16

Sharon Cintas
View

Oct 9, 2016

10/09/16

Sharon Cintas
View

Oct 2, 2016

10/02/16

Sharon Cintas
View

Sep 25, 2016

09/25/16

Sharon Cintas
View

Sep 18, 2016

09/18/16

Sharon Cintas
View

Sep 11, 2016

09/11/16

Sharon Cintas
View

Sep 4, 2016

09/04/16

Sharon Cintas
View

Aug 28, 2016

08/28/16

Sharon Cintas - Worship in the Park
View

Aug 21, 2016

08/21/16

Sharon Cintas
View

Aug 14, 2016

08/14/16

Sharon Cintas
View

Aug 7, 2016

08/07/16

Sharon Cintas
View