A Light in the Valley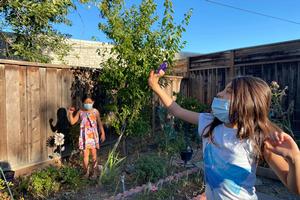 Margareth Valui
Family Life and Discipleship Pastor
August 2020
"You are the light of the world. A city that is set on a hill cannot be hidden. Nor do they light a lamp and put it under a basket, but on a lampstand, and it gives light to all who are in the house. Let your light so shine before men, that they may see your good works and glorify your Father in heaven." (Matthew 5:14-16 NKJV)
A Light in the Valley: Santa Clara First Baptist Church was a Light in the Valley before the pandemic began, is a Light in the Valley now, and will be a Light in the Valley after it ends.
Two ways we have been a light are that even during the pandemic we continue to provide Christian Education through Vacation Bible School, and the Youth Camp that the church does every summer. Both ministries have been reaching out to many families in the community who are not church members. Both of these Outreach Ministries became immediately relevant when, starting last March, students had to go to school online at home.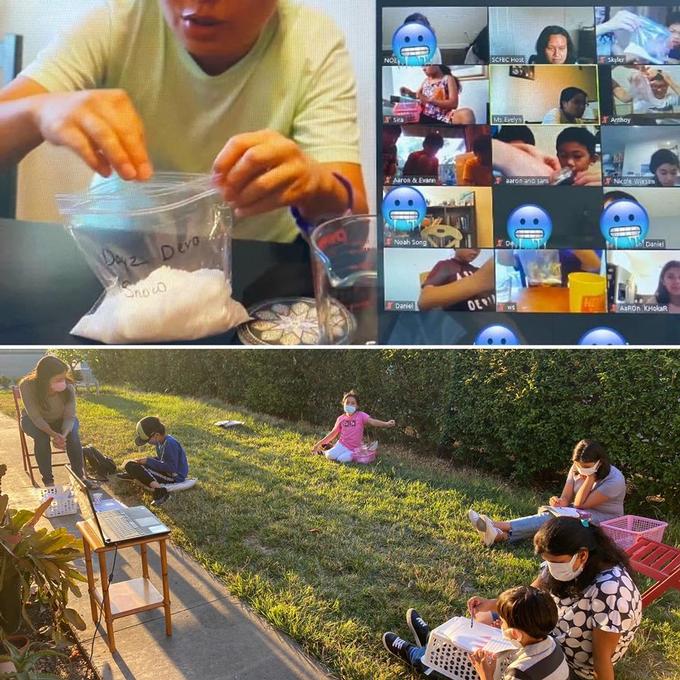 BASIC Science and Scripture: In the main photo you see two of our Kidz testing their UV-Beads Bracelets. The beads change colors as they move from shade to sunlight!
Kids are learning Bible stories and songs that are scripture-based, and they're also performing two experiments every week during our Zoom meetings! It is so cool when science and scripture come together to reinforce the development of our faith. The top-right picture is taken after students made snow during Zoom time! Though your sins are like scarlet, they shall be as white as snow (Isaiah 1:18).
Every student who signed up for VBS received a science kit, which makes Zoom learning very hands-on, engaging, and fun! We also had the opportunity to visit with our own Kidz from the KidZone and have in-person learning, as well as demonstration time. All the kids were able to play outside in small groups, keeping social distancing, and wearing masks at all times.
Notes from First-time VBS Parents:
"My kids are very into and thrilled about VBS. Thank you for doing Vacation Bible School at your church!"
"Thank you for doing VBS. I am grateful that my daughter has been enjoying it so much during the past two weeks."
---