Youth Sunday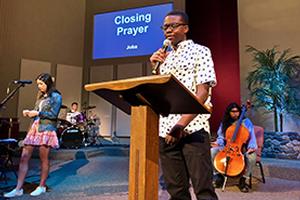 Jonathan Fung
Youth Pastor
August 2020
In our church we recognize that our youth matter!
"Children are a gift from the Lord; they are a reward from him." Psalm 127:3
We are very proud of our VIBE youth who used their unique spiritual gifts and talents to lead Youth Sunday on July 19th. I want to thank our church leadership for supporting and encouraging our youth to lead all areas of the worship service, and build their confidence.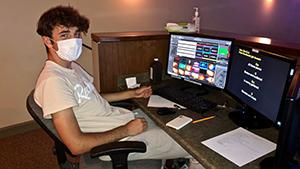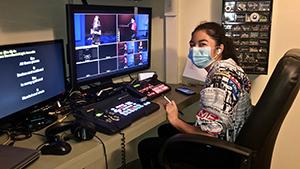 Unfortunately, the county restrictions due to COVID-19 prevented us from having all our youth participate, but we were still inspired by the 10 youth who were able to serve:
A/V Team: Ali, Cindy and Joba
Worship Team: Ananya, Ayla, Nathan, Rey and Shim
Ministry Updates: Grace
Youth Video: Sadiye
Speakers: Ananya, Josie and Rey
Prayer: Joba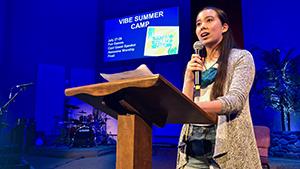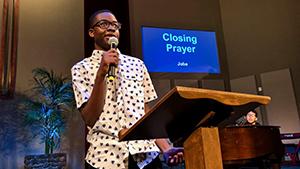 A huge thank you to everyone! You each did a great job, and the worship team ushered in the Spirit with their faith and enthusiasm. We are sad to say goodbye to our departing seniors Ananya and Rey, especially as Rey passed the worship leader mantle to Ayla. You both will be greatly missed!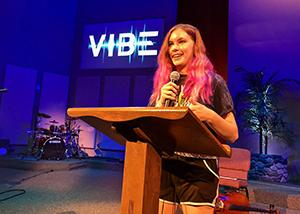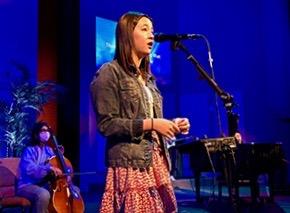 Thanks to all the youth who could not participate live, but prayed and supported us. We also appreciate all the parents for constantly praying for VIBE, and providing meals and transportation when needed. But, most of all, we couldn't do it without our amazing youth mentors: Allison, Evelyn, William, Kevin, Dan, Danijela, Stacy, Yessalin and Cris.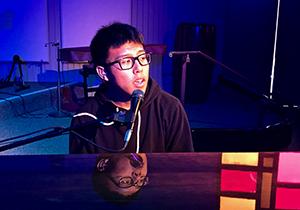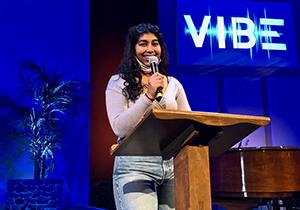 "Don't let anyone look down on you because you are young, but set an example for the believers in speech, in conduct, in love, in faith and in purity." 1 Timothy 4:12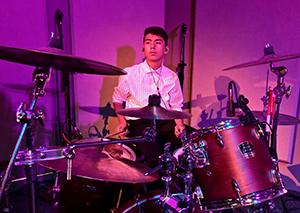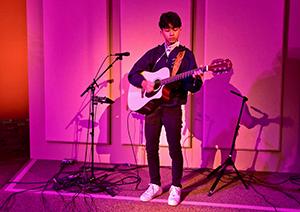 ---