Library Corner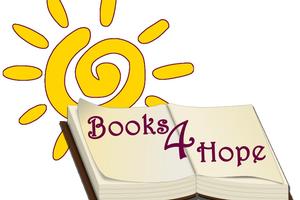 Library Team
August 2020
Free Books for H.O.P.E. 2020
God has provided our church with enough gently used books to fill nearly 200 bags of books this year for children in elementary, middle, and high school. We're looking forward to handing them out to the students at this year's H.O.P.E. event on Saturday, August 8th, from 10:00 A.M. until Noon in our westside parking lot by the church office. At past H.O.P.E. events, we have always felt such pleasure in watching people, especially children, scan through the boxes of FREE books that will satisfy their reading pleasure. At this year's event, however, the students will receive an assorted collection of books in a "Book Grab Bag" as they drive through the parking lot. Most bags will include an issue of "National Geographic," which is always a great choice for learning about unique places, people, things, and ideas.
We also have boxes of various Bibles and dictionaries in English and Spanish, as well as thesauruses. These items will be available only upon request.
God Bless you for sharing your bounty of books for H.O.P.E. 2020!
The Library Team,
Crystal, Jerri, Rosemarie, and our dedicated helpers, Elizabeth and Kathy.
---