commUNITY Park Update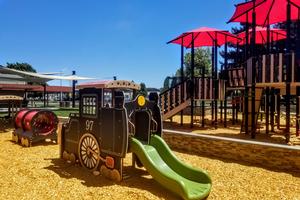 Jerry Cintas
Facilities Director
August 2020
Since most of you have not seen the changes on our campus recently, I wanted to give you an update on the commUNITY Park project.
We broke ground in January 2020, by converting the old 1980s playground into a new multipurpose park that will be used by all generations of the church.
The children's playground has been modernized with new structures, seating walls, shade trees, and wood chips. The Sunday Grill that we have every Sunday in the summer now has shaded table seating for 108, plus non-table seating for an additional 40+ on seating walls. Permanent BBQ grills, counters, and shaded serving tables are features that will help the Sunday Grill be even better. There is also a new round and shaded pavilion with both a large grass area and a sound system that is great for children's teaching times, Life Groups, Prayer Circles, and other small and large group activities. New concrete paths help make walking through the park a lot more enjoyable and safer for all ages.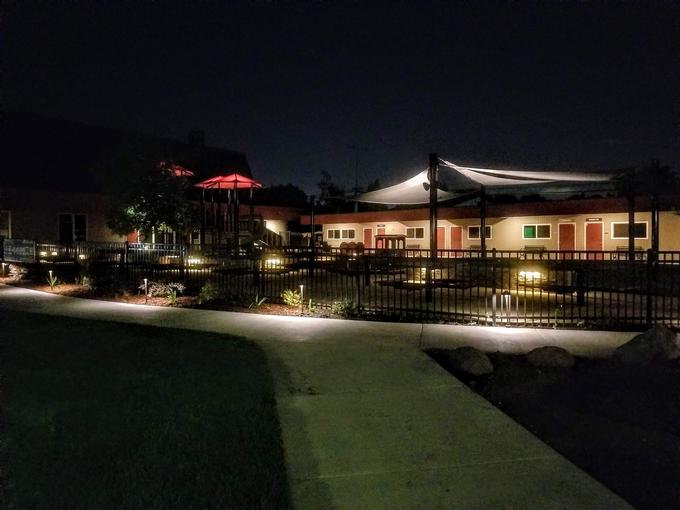 A lot of work also went into making the park look nice from the street, including newly designed planters with a variety of plants and trees, and low-voltage LED lighting along the paths and structures to make it safe to use the park at night.
At the time of this writing, the park is 97% done. We're just waiting for the final landscaping and gate modifications to be completed.
We will be having a Park Dedication on Saturday, August 22nd, at 7:00 P.M., as we gather for prayer in the park. Please note that Social Distancing limits the number of people who can attend to 60.
Please drive by and see the park and imagine the kids on the playground, adults eating at the shaded tables, people sitting on the grass and seating areas, worship music in the background, and the many years of ministry and activity that will take place here now and in the future.
We are currently still raising money to fully fund the park, and we want to thank the many of you who are still giving to our 2-year campaign, which ends in August of 2021. Without your donations, this project would not have happened. If you would like to donate towards the park for the first time, you can help complete the funding. Please designate either "Park" or "Courtyard" when you give.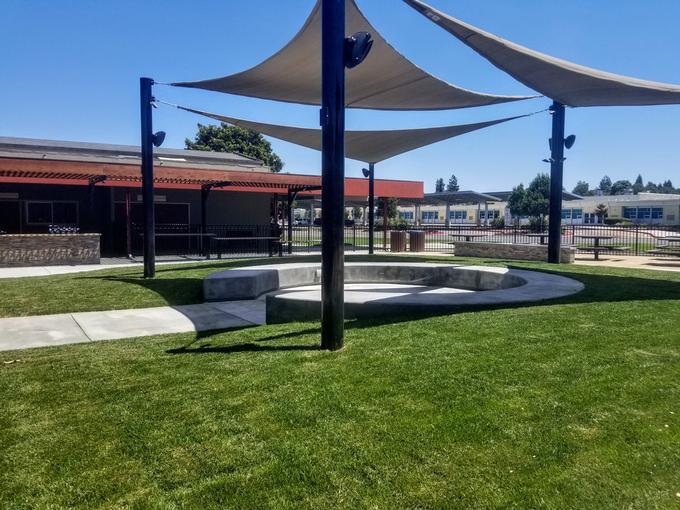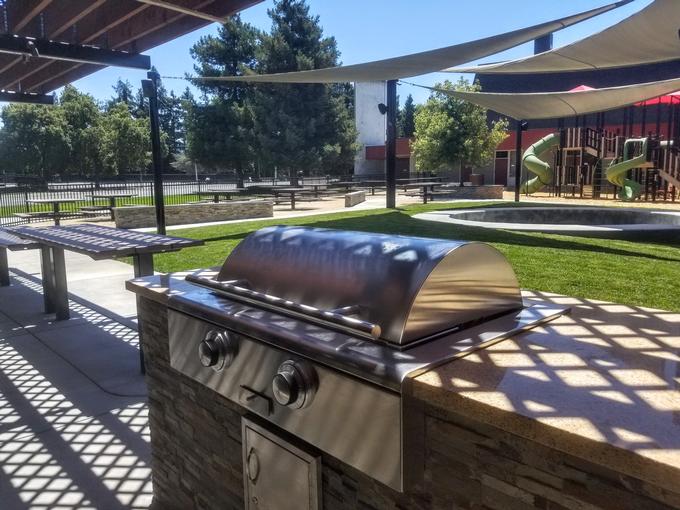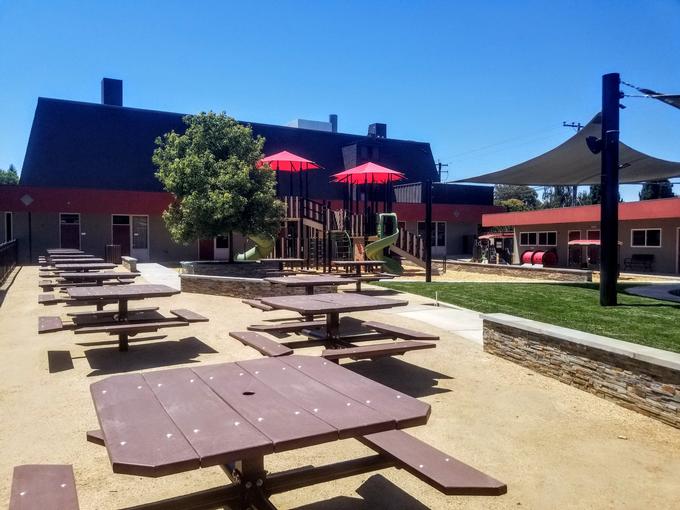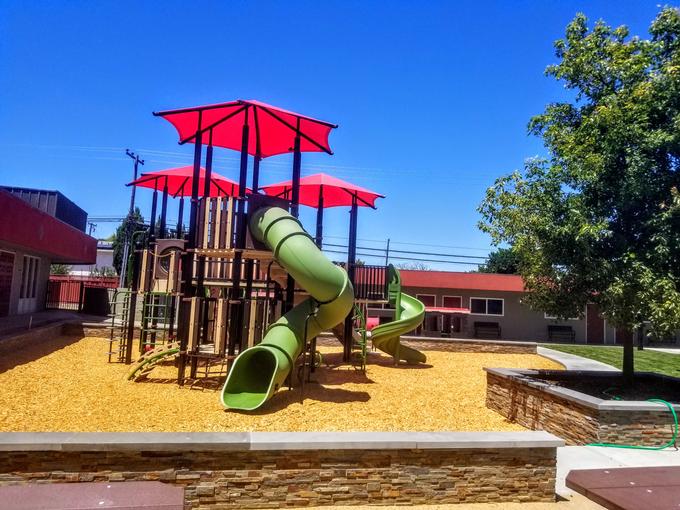 ---